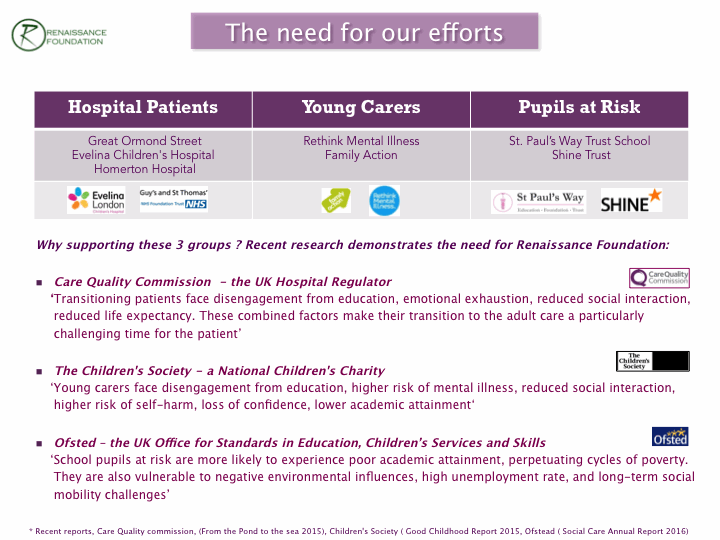 As a small charity, we have found that we can have a larger impact by partnering with selected and well-respected authorities for the referral of young people to Renaissance Foundation. Instead of directing much-needed funds and energy to the selection process, working with partner organisations means that we can better utilise our time and resources and focus on supporting our participants.
Our partners have a wealth of experience and expertise in the three groups with which Renaissance Foundation works, and the time and energy they have already spent with young people means they are very effective in selecting those who are most in need.
Young hospital patients are currently identified through three partner hospitals: Evelina Children's Hospital, Great Ormond Street Children's Hospital (GOSH) and Chelsea & Westminster Hospital. Young carers are identified by two national charities: Re-Think Mental Health, and Family Action. Finally, our 'school pupils at risk' are identified by St Paul's Way Trust School in Tower Hamlets.