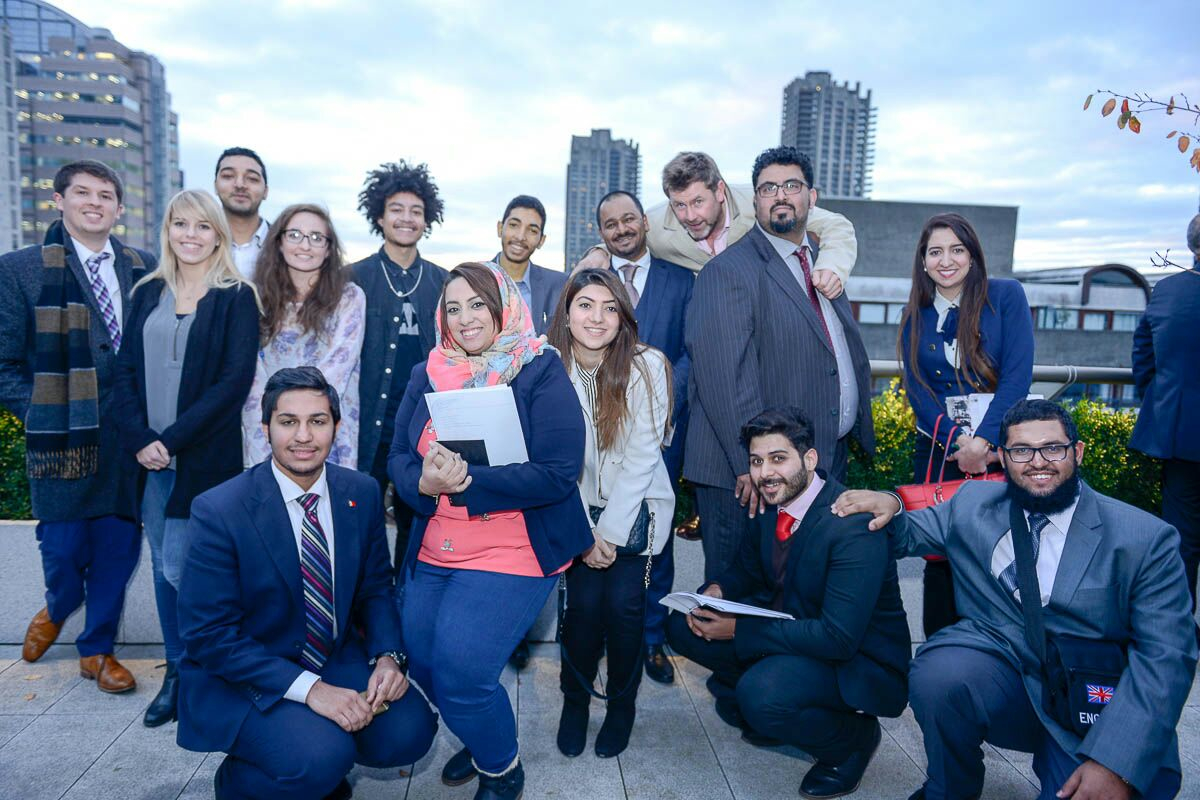 In Landmark visit to UK Young Leaders, a Bahraini delegation representing Youth Pioneer Society's the Young Parliamentarian program visited UK Charity Renaissance Foundation at the HQ in Moorgate in the City of London.

This was an opportunity to learn about the charities work supporting disadvantaged young people in London.

The two organizations were able to exchange ideas and experiences about the Bahraini delegation's visit to the UK and to Northern Ireland, as well as how civil societies have an active role in supporting their communities.
Two graduates of the US State Department's International Visitor's Leadership Programme (IVLP) made this visit possible. Saud Albuainain -Deputy Chairman of Youth Pioneer Society, and Sat Singh – Director of Renaissance Foundation, met while taking part in the IVLP's Engaging Youth Leaders in Strengthening Communities exchange visit to the United States last September.
During the meeting both groups discussed possible ways to collaborate in the future and agreed to work on a shared project to strengthen the ties between both organizations.

Notes to Editors:
The Young Parliamentarian programme of Youth Pioneer Society of Bahrain is focused around developing future civil society leaders, promoting youth dialogue, and social inclusion in Bahrain.
To find out more please contact
Saud Albuainain | Deputy Chairman | Youth Pioneer Society
Office 105 | Building 1643 | Road 1727 | Block 117 | Hidd | Bahrain
M +973 38811555| F +973 13629769|W www.youthpioneer.org
Renaissance Foundation is an Award wining London Youth Charity which specializing in using Media and technology to support inspire and engage young people living with significant challenges in Health, Family and Education
To find out more please contact
Sat Singh Director - Renaissance Foundation
www.Renaissance-Foundation.com RF Twitter RF Youtube RF Donate
T: +44 (0)020 3287 2069 M: +44 (0)7940 598592
Twitter : @RF_Tweets Instagram : Renaissancefoundation