How do I become a Young Leader?
Just by being here, you're half way to becoming part of RF! To make it all the way, talk to someone who can you refer you to the programme. Could be a nurse, a social worker, or maybe someone at school. And why not refer a friend, too? Then you can take part in the i-Can Do It workshop together.
We're really excited that you want to join our journey of inspiration. Keep scrolling to find out everything the programme has in store…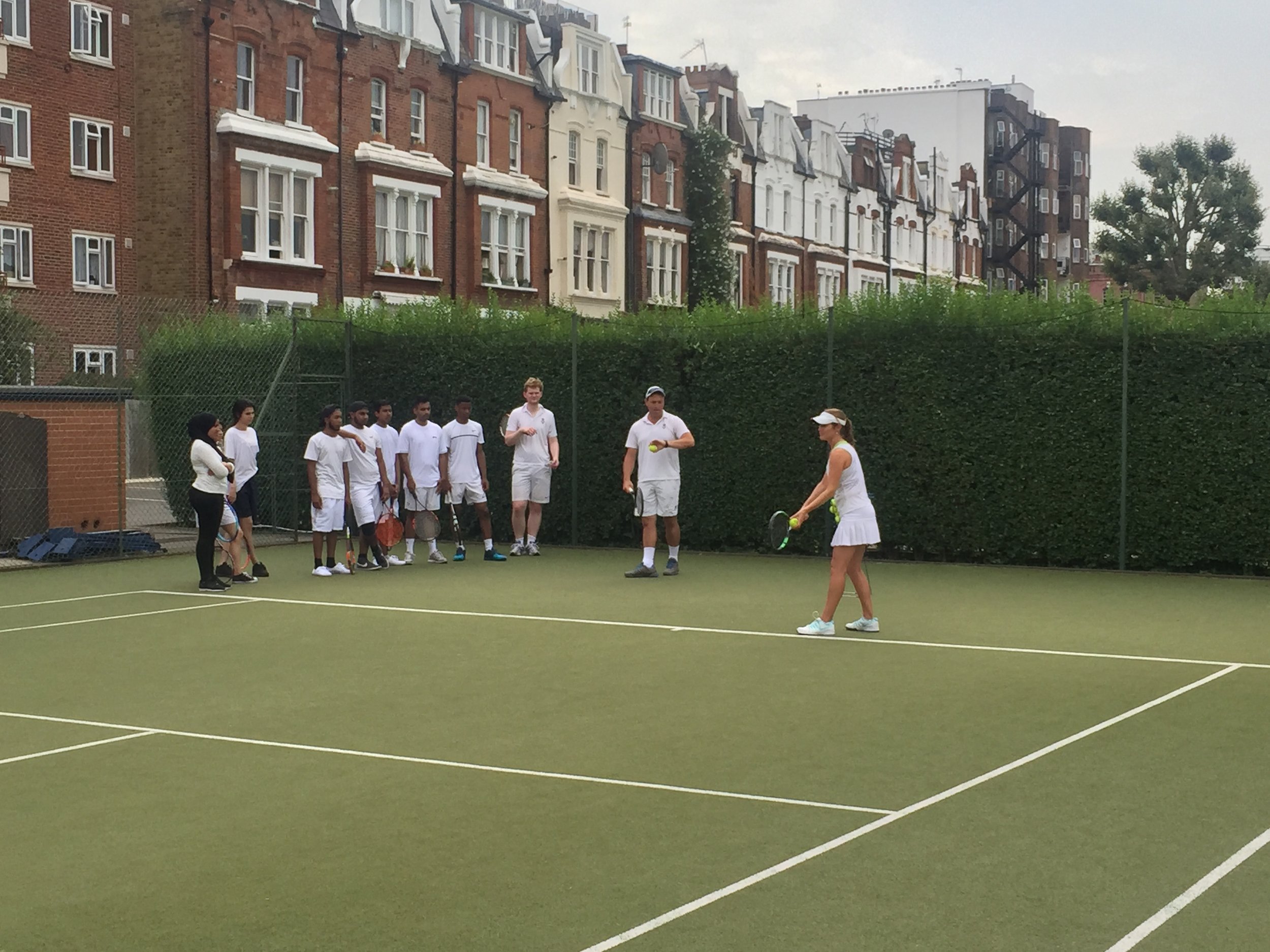 At RF, we introduce you to industry leaders, inspirational spaces and emerging careers to help you shape the future you want. You will be able to hear from inspiring role models about their career and personal journey, as well as ask any questions you may have. You will also get the chance to engage in exciting workshops at amazing spaces in London and gain amazing new skills to help you build confidence.
Most importantly, you will get a chance to meet new people, be part of unique experiences, and get excited for your future.
What are you waiting for?
Join us at an i-Can Do It session and start your amazing RF journey now!
Siddiqah joined the programme back in 2013 when she was 14. The first event she came on with us was to Wimbledon, where she was introduced to the careers behind the scenes of one of the most famous sporting events in Britain. Since then, she has come to Norway with us, spoken in front of our donors, and undertaken work experience at an advertising company called Mother London. She even got to visit an offshore wind farm with our corporate partners Equinor because of her interest in renewable energies and is now studying Geography at King's College London.
This could be you!
YOU CAN SEE MORE OF WHAT WE GET UP TO ON OUR INSTAGRAM HERE
You can check out some of our amazing visits in our videos here
+ What sort of things will I get up to?
Being inspired! We've been everywhere from F1 Silverstone to Buckingham Palace - even to the BBC and Chelsea FC. And our young people learn everything from how to think critically, work in teams, or even give a speech.
+ What will i get out of it?
Make friends, attend inspirational events, and start planning your future! Come along to our i-Can Do It workshop, the first step of our programme, and you'll be able to think about your personal goals, and how to make them come true.
+ What do I need to do?
All you need to do is come along to our i-Can Do It workshops and we will do the rest!
+ Can I get involved in creating content?
Here at RF, we take media really seriously. We even have a website for all of the amazing content our Young Leaders make. Once you are on the programme you can become a contributor and start making your mark!
+ How do I get to go on these visits?
Sign up to be a part of the RF programme to get involved! Once you are an RF Young Leader you will be invited to all our programme events, as well as our monthly drop ins.